Web Camera Observation Network
Web cameras are a low cost coastal observing platform transforming how environmental monitoring is conducted. Web camera data has demonstrated value to address significant gaps in the nation's ability to monitor and accurately forecast various weather, ocean, ecological and public health hazards. This project, Webcams for Coastal Observations and Operational Support (WebCOOS), promotes low cost webcams to:
identify rip currents
study beach erosion
monitor beach usage
flood monitoring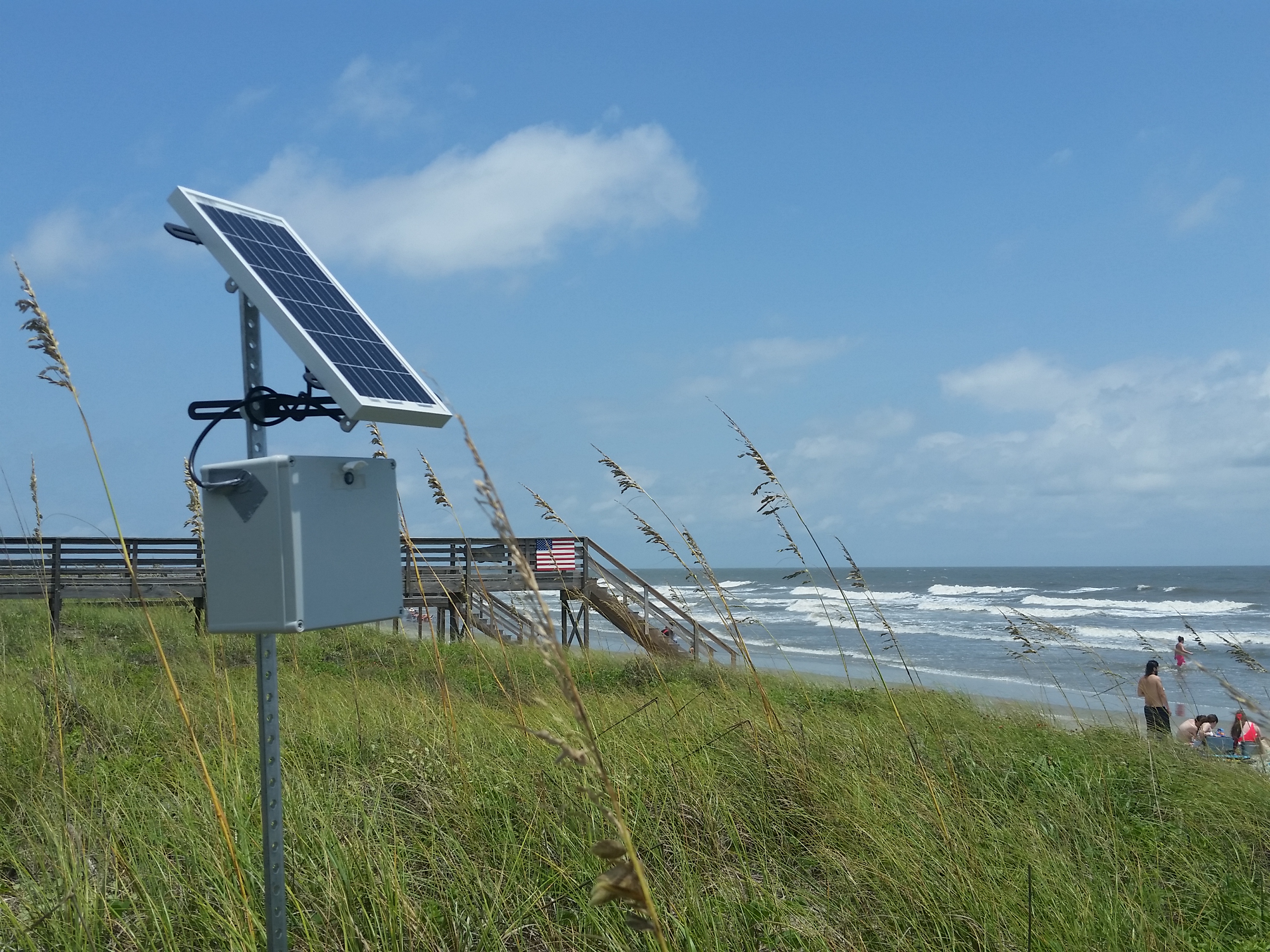 News
NOAA Launches a New Life-Saving Rip Current Model
NOAA released a new operational rip current model that will improve beach safety through sophisticated rip current forecasts. NOAA plans to validate the model using shoreline footage from SECOORA's Webcams for Coastal Observations and Operational Support (WebCOOS) network.
Read More.
SECOORA Develops New Observing Network with Low-Cost Webcams
SECOORA was awarded a $1.1 million grant to launch a sustained network of low-cost webcams throughout the Southeast, which will build off of the successful pilot project, the Web Camera Applications Testbed.
Read More.
New Open Source Tool to Remotely Calibrate Web Camera Data
SECOORA's 2019 Data Challenge Winner, Matthew Conlin, a PhD student at the University of Florida, has developed an easy tool to remotely calibrate web camera images for use in measuring changes in coastal and nearshore environments.
Read More.